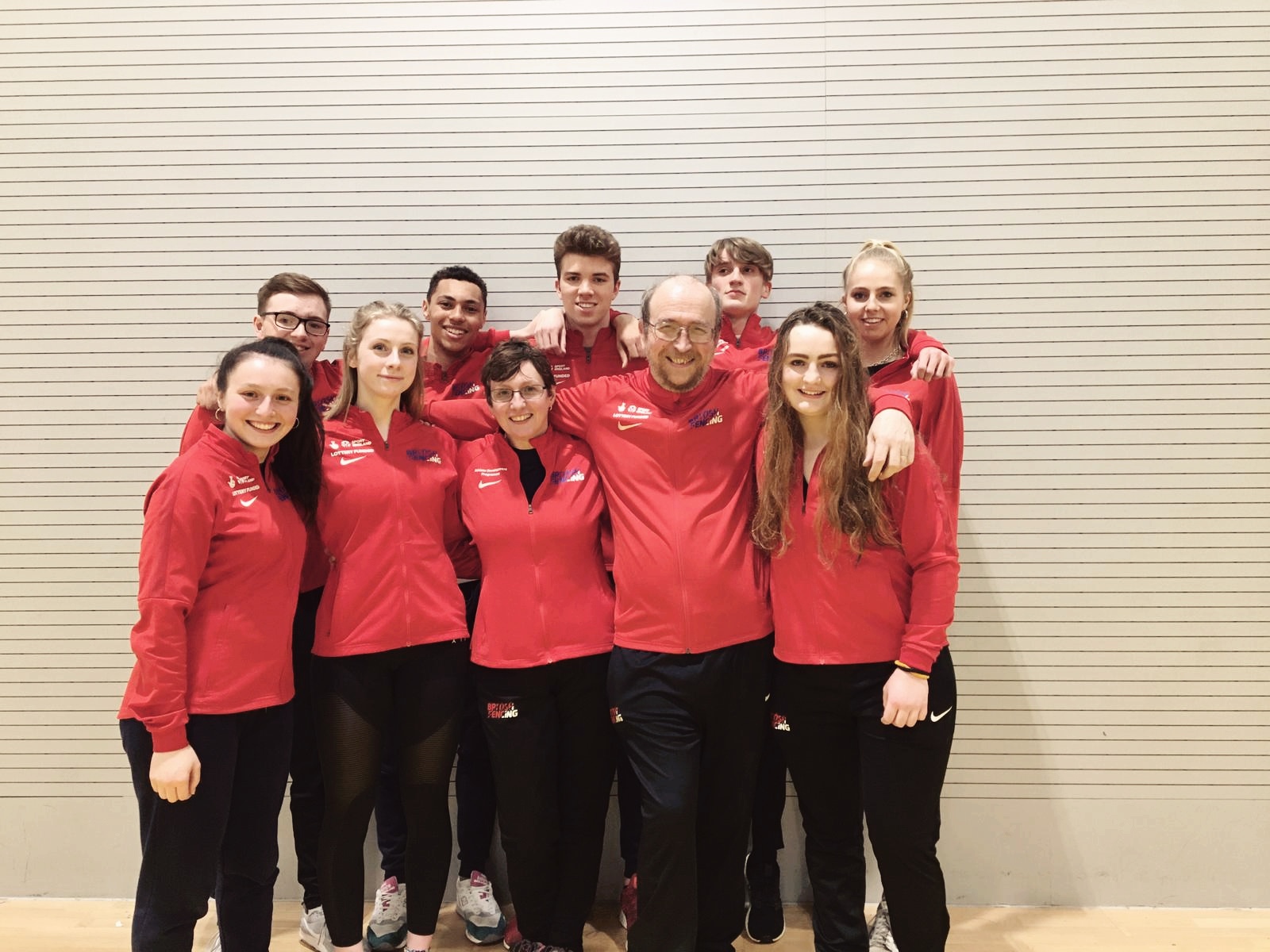 I have always loved to participate in many sports clubs, and since I can remember, it's been me, my horse, my trainers and a pair of goggles. When I was invited to attend a Modern Pentathlon session at 14, I was introduced to the sport of fencing. It was how it was so different to the other disciplines that I developed a passion for it. I was interested in how fencing challenges the physical, mental, technical capacity of an athlete, and after many, many failed attempts, I finally managed to put the pieces together.
I am now 18 and fencing is still very much my passion. Whilst frustrating at times, I just love it. After my A-levels, I took a gap year to pursue my goals in fencing and will be starting at the University of Bath to study French and German in the next academic year. I have some of my best memories in fencing and have had lots of adventures. Fencing has taken me across Europe, including Denmark, France, Germany, Italy and Luxembourg. In 2016, I entered my first domestic ranking competition, placing 13th at the British Cadet Championships for Epée, and after several consistent results I represented GB at U17 at EFC level in my first competition season.
The skills I acquired from competing at a higher level were invaluable and the following year I fought into the top 64 consistently, scoring international points. Both the supportive team atmosphere and the opportunity to spar with international athletes really helped me to prepare for my U20 seasons. Similarly I was selected for the Excalibur team competition, Senior and Cadet Wintons and Senior 5 Nations in my first cadet season for Wales which benefitted me greatly, especially because I had the opportunity to regularly fence top seniors in Britain in a competitive environment and experience first-hand the nerves and excitement that can affect your performance. Being part of Welsh Fencing has given me the opportunity to develop as an athlete and as a fencer at the higher levels.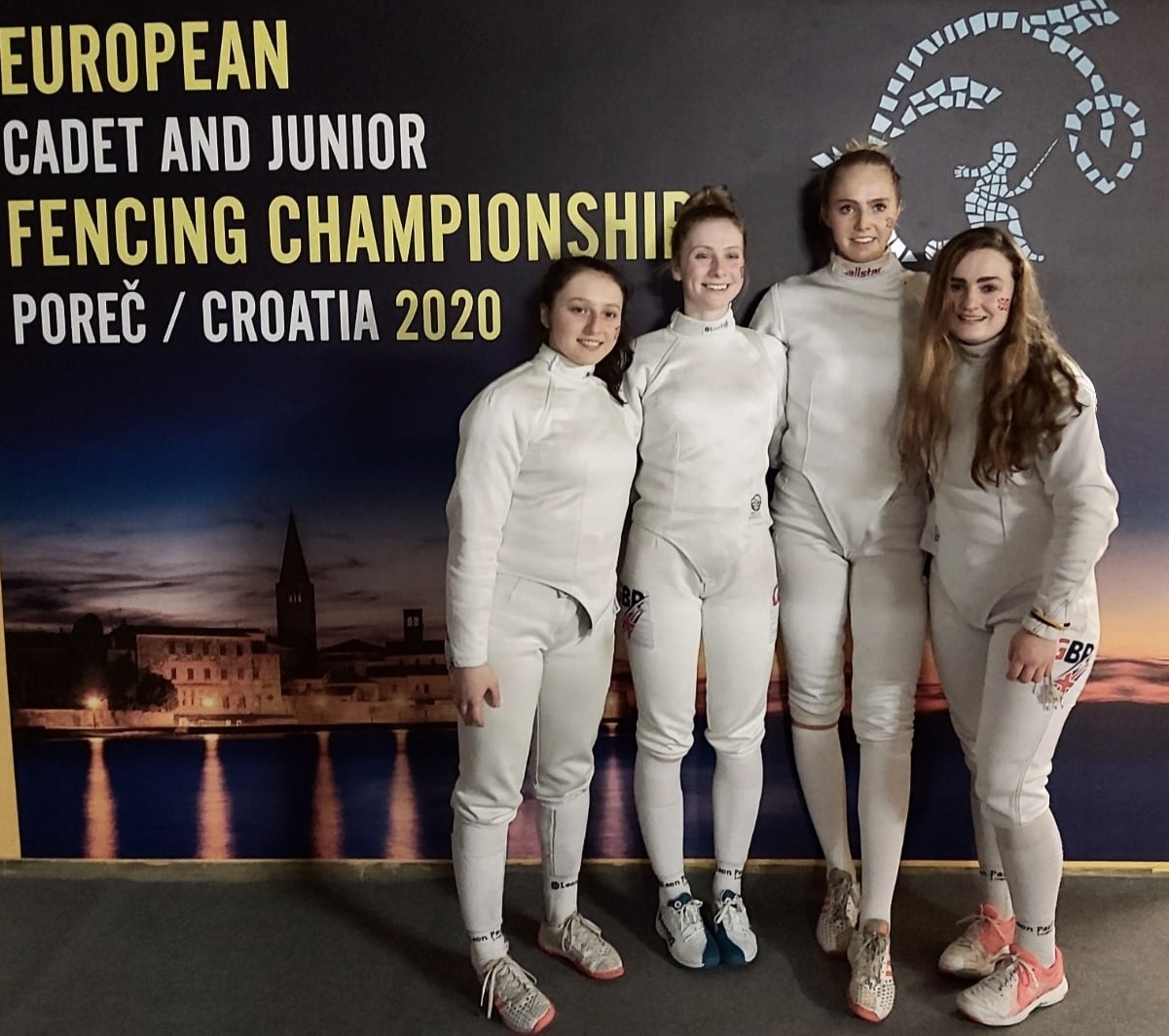 One of the events that was crucial to my development was the UK School Games which I competed at in 2016 and 2017. Our U20 team won Bronze both years, my first medals at Home Internationals. It really boosted my confidence to have a strong and enthusiastic team encouraging and supporting us throughout the competition. I was selected for the Senior, Junior and Cadet Commonwealth Championships in 2018, and finished my cadet career on a high with a 5th place finish in the individual event, and last year I took Silver at my first and final Youth 5 Nations.
I am now finishing my second to last year as a Junior and have recently returned from the Junior European Championships in Croatia, where, again, team spirit and enthusiasm were so important, and set me in the right direction to perform without too much stress or pressure. Whilst I did not get selected to represent GB in U20s last year, I was able to consolidate and improve upon my skill set, which has had a positive impact on this season; a Silver medal at the Milner Barry, and a second Bronze at the British U23 Championships. I am ranked 4th in the U20 British rankings and have competed in 5 Junior World Cups, as an individual and in the team event. My successes in the senior events placed me in the top 10 for GB in Senior Women's Epée and I was selected for four Senior World Cups as a result. I am really pleased to have scored international points and am really looking forward to next year's fencing circuit. My next international is the Junior World Championships, and I am optimistic that I can improve upon my previous results, bring home many more positives and lots more to improve upon! There is always something new to learn, but I would say the greatest lesson I have learned is to appreciate where you are, know your goals and keep on persevering.