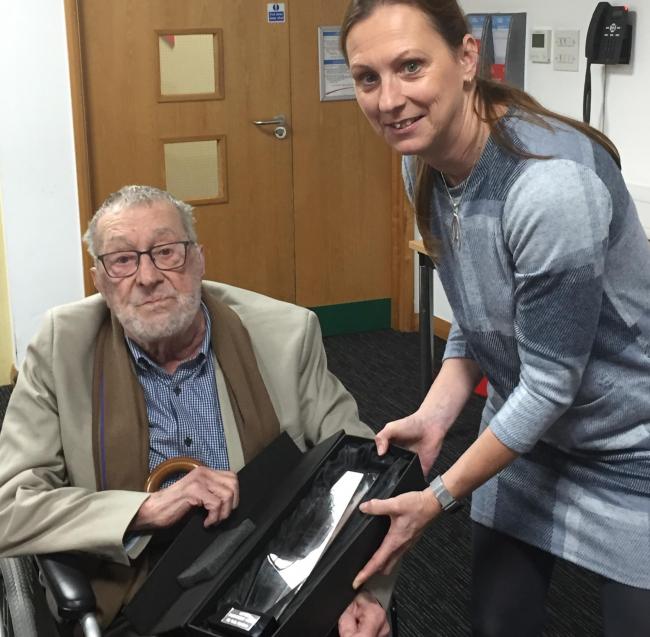 Colin Hyndman, of Gwent Sword, was presented with a Lifetime Achievement Award following the recent Annual General Meeting.
A former international fencer who represented Wales at foil in the 1974 Commonwealth Championships in Canada, Colin was a coach at the former Newport and Chepstow Fencing Clubs and is now chairman of Gwent Sword Club.
Colin still coaches at Gwent Sword Club at at the age of 85 and his many years dedicated to the sport were recognised at Welsh Fencing's AGM. Tributes were paid to Mr Hyndman by the Board of Welsh Fencing, and fellow fencers and coaches. His award was presented by his daughter, Lynne Melia.
For full details, please see the article in the South Wales Argus: https://www.southwalesargus.co.uk/news/18057879.gwent-sword-club-fencing-coach-receives-lifetime-achievement-award/